Marketing Services
Need assistance with the Australasian book industry? Whether you are a local or international publisher, everyone is stretched for resources and no one has enough time to do what they want to do.

Why not tackle that "TO DO" pile and explore some of the ideas you have, with someone you trust. You might need to review your existing ANZ supply chain, establish better new title workflows, set up digital communications to customers/suppliers/authors, manage your website and social media, analyse your existing marketing and service procedures, or launch and sell new and existing products. Or you may have a larger, strategic project in mind and need a helping hand. From new products to distribution advice, library to retail, email marketing to print and design services, I'm here to help.
Powered by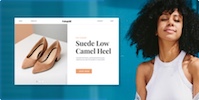 Create your own unique website with customizable templates.