Welcome
'Find something you love to do, and you'll never work a day in your life' Harvey MacKay

Well if that's true you should know the following things about me: I love books (in all their formats), I love generating sales, marketing and business development activities, I love the publishing and bookselling industry (warts and all) and I love it when a job is done and done well.

With over 28 years experience in the bookselling, publishing and library supply business, I'm available to assist publishers of all sizes (particularly small to medium) with a variety of marketing services - from small tasks to large projects, from short-term ideas to large scale implementation.

Helping Publishers Do What They Do Best.
Powered by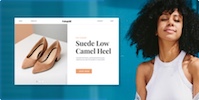 Create your own unique website with customizable templates.